Latest offers
Throughout December when you buy shoes at schuh, you'll receive a voucher to redeem in Spring.
A £10 voucher to be exact.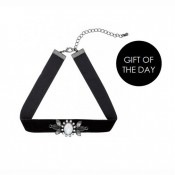 The choker has made a serious comeback for the new season at Select, so invest in this Victorian choker necklace to give your look an instantly edgier vibe. Featuring a statement stone design and clasp fastening, just £4.00.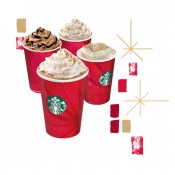 Did you know there are over 87,000 different drink combinations at Starbucks. Why not try a syrup in your morning latte, or try soy in your mocha? A drizzle of buttery caramel on the top of your cappuccino? The possibilities are endless….discover your favourite today.
News & Events
Paws for thought whilst Christmas shopping and think of the family pet - they deserve a little something too.
It's easy to get distracted at this time of year, which can leave furry friends feeling left in the dog house.
The Christmas collection at Boux Avenue encapsulates the festive season with the use of an opulent colour palette sat against vibrant colour pops to send your heart racing.
Do you find you lose your battery on your phone at the most inconvenient of times? You can now charge your phone safely and for FREE at St Stephen's Shopping Centre with the all new ChargeBox.