Latest offers
Look out for the clearance sale at TK Maxx, offering further savings on selected items in store. 
Shop your style for up to 80% off now.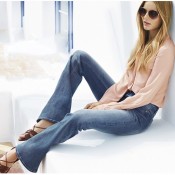 For the jean that flares from the knee go to Next. Their seventies style approach to denim has served up the most flattering, leg lengthening denim bootcuts jeans we can find. What's more their collection is second to none. From figure flattering uplift jeans and high waist enhancers, to boyfriend, skinny and slim fits, all in a variety of washes, these are jeans to flirt in.. Make sure you also check out the premium denim collection in store now.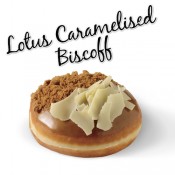 Have you tried the new Krispy Kreme doughnut yet? The Lotus Carmelised Biscoff is filled with kreme, infused with Lotus caramelised biscuit spread, then iced with biscuit spread and topped with biscuit crumb and white chocolate shavings. Bet you could eat 2!
News & events
Nick Cranwell has been announced as the lucky winner of St Stephen's Valentine's competition. 
Lucky Nick has won a meal for two at Nando's, followed by two VIP tickets to the Hull City Tigers VS QPR game on Saturday 21 February.
This season the '70s are discoing their way back into our wardrobes, and New Look has everything you need to get your fashion groove on.
The Tesco Youth Academy is part of Tesco's commitment to help young people gain the skills and experience they need to start successful careers.
Have your say
To celebrate the awards season, we're taking a look back at the best of the worst fashion choices of yesteryear. Beautiful women, not so beautiful outfits - who wins worst sartorial performance?