Latest offers
Enjoy a spot of lunch with the little ones for less, at Bagel Nash. 
Feed the whole family with great value meal deals - just £3.50 for the kids and £5 for adults.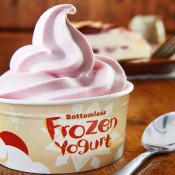 Cooler than an igloo with air conditioning - Nando's Bottomless Frozen Yogurt is refilled as often as you want! Choose from Strawberry, Chocolate, Mango, Pink Lemonade, Very Berry or Vanilla. All at £2.95.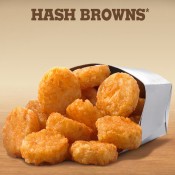 Grab a side order at Burger King of pure fried gold. Hash browns are perfect with any breakfast. In fact, scrap that - they're a breakfast must-have. They come in Regular and Large too.
News & Events
Every wardrobe relies on those pieces that work with absolutely everything; those pieces that take you from office to bar in a flash, that always look great and never let you down.
TK Maxx isn't just about great street style, it's also the place to get kitted out in amazing sportswear for less.
If you're hitting the slopes this season, make sure you check out the avalanche of new, snow-worthy gear in store now.
The wait is over - the Alexander Wang X H&M collection has now been unveiled, and boy, it was worth the wait!